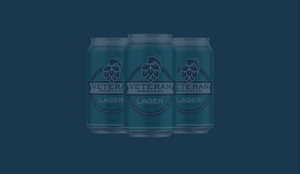 Our mission: to donate $1 million each year to projects that help our Veterans
A brewery with a true social cause. Now that's refreshing!
So what does it mean to be an Aussie these days?
Truth is, there's no one single answer. But long before the Anzacs stormed the beaches of Gallipoli, some values were born that remain true to this day.
We look after our mates. We love a beer. And we respect those who have served.
The Veteran Brewing Co. was established to reflect this Aussie spirit. Veterans suffer a range of challenges directly linked to their time serving our country. So we think the best way to honour their service - to look after our mates - is to fund projects that help tackle some of these challenges.
Through the simple act of buying a beer.
You can do your part, simply by joining our support base - the Veteran Beer Club! Membership is free, click here for more.
The battle isn't over for our Veterans when they take off the uniform.
Veterans continue to face a number of challenges as a direct result of serving their country.
Homelessness
Over 5,000 Veterans are estimated to be homeless In Australia every year. Although the risk of homeless is not unique to those who have served, there is growing evidence that Veterans are over-represented in Australia's homeless population.
MENTAL HEALTH & WELLBEING
33% more contemporary Veterans are prescribed anti-depressants compared to the general population, whilst both current and former serving members often develop drug and alcohol dependencies as a means of dealing with their problems.
Veteran Suicide
According to recent research, male Veterans have a 21% higher suicide rate compared to civilian counterparts, whilst for female Veterans is a massive 200% higher than civilian counterparts. Mental health impacts are taking more lives than were lost in conflict since 2001.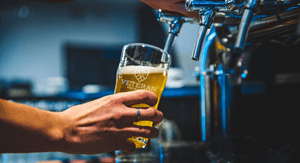 How can your Venue support the cause?
Every can and keg sale helps support projects that directly assist our Veterans. So ranging our beer in your venue makes you a critical partner in our objective to raise $1m per year. Our lead beer, Veteran Lager, will be launched in mid February 2022, and has been created specifically to appeal to both craft and mainstream drinkers. And at a price point lower than most of the range from the 2 Japanese brewers, Veteran Lager makes good business sense, given it's premium positioning.